Natural Gas is at $4 which was an unbreakable resistance that turned the price down last year. Actually, the price broke over $4 on Wednesday but pulled back on Thursday and is hovering slightly below $4 right now. Check out our chart of most liquid May future contract: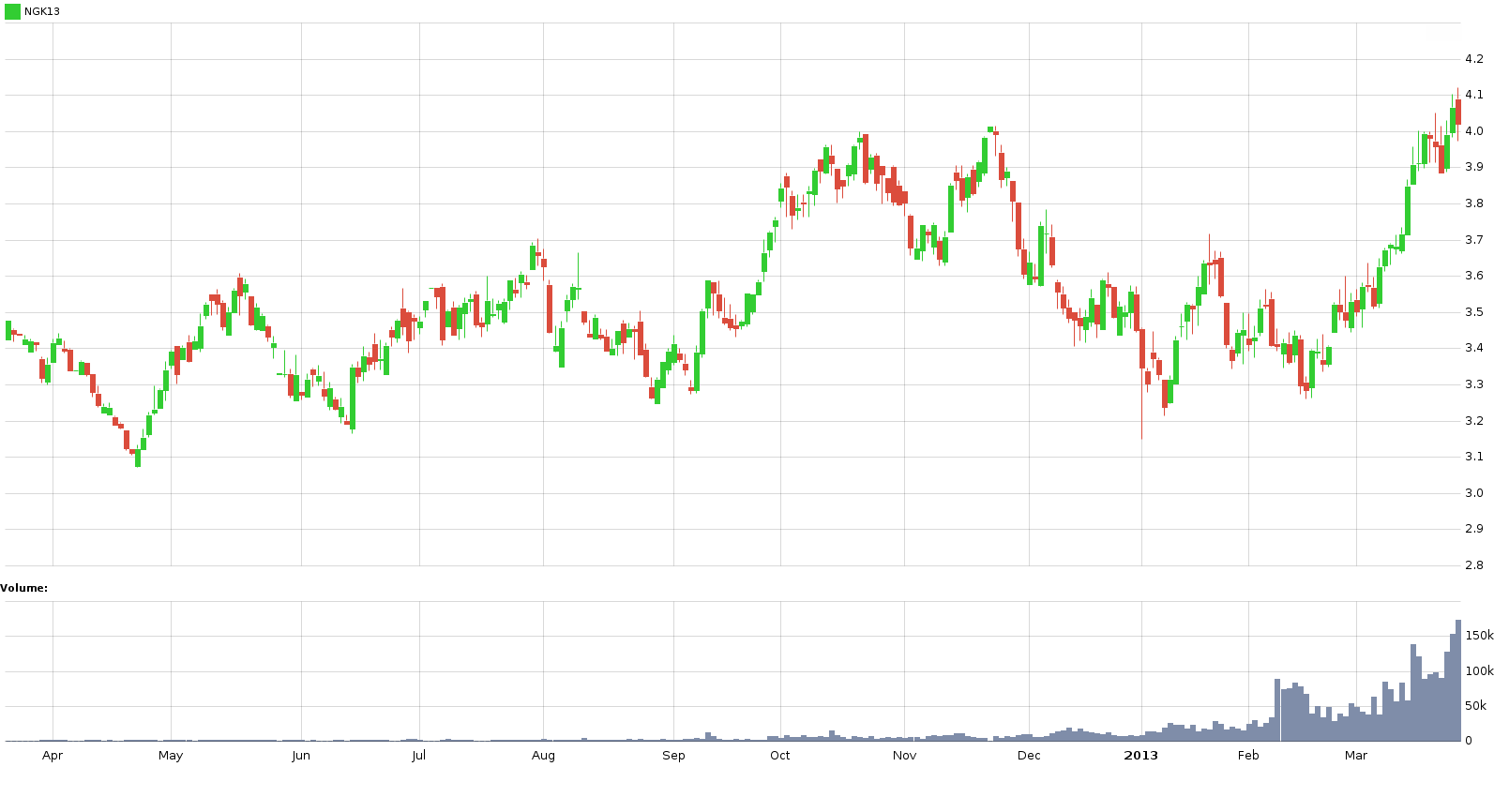 So what now? Will the last year turnaround repeat? Or is natural gas ready for the long-awaited rally? Let's take a look at COT analysis. Producers positions made a sharp move down and are currently near the 3 year low:
This is bearish. And managed money positions are confirming it as they broke the 3 year high:
However, if we look at more relevant relative COT positions it's obvious there were even more escalated situations in the past:
Nevertheless, the COT is strongly suggesting natural gas is ready for a correction. No doubt about that. But maybe you still don't feel comfortable shorting natural gas. And it's understandable. NG is getting a lot of media attention lately as an energy source of the future. Shell wants to build natural gas stations for trucks. The Chinese company, ENN Group Co Ltd, is planning the same. There are also plans to build LNG terminals for shipping natural gas to Japan and elsewhere. These things will boost the demand for US natural gas.
But don't forget the supply side of the game. Shale gas will be probably the biggest energetic and economic game changer in the first half of the 21st century. But enough talk. I have here a historical continuous price chart for Henry Hub natural gas:
Yes, there is a lot of space to the upside. But when you look closely you'll notice that NG has done 100% from its low of $2. Despite this, I still think it has more upside than downside potential. The main reason is that NG has already made a large correction near $3 which is nearly 50% from last year's peak of $4. And the established bull trend seems to be strong. The natural gas price crashed in 2008 and has been out of favor of investors ever since. I think it's time for this to change.
So would I go long now? Well, definitely not. The main reason is the COT, which sends a clear message. Because in the end, nobody knows which side of the market will win. Whether demand (cheap and ecological fuel of the future) or supply (shale gas). So the hard data is what I prefer. And by the way, the seasonality is also speaking for the correction. We are exactly at the time when natural gas inventories shall reverse course and start rising. And that's not good for the price at the moment.