We are witnessing an unprecedented conflict in the data from commodity and stock markets. Judge by yourself.
The behavior of the VIX futures (implied volatility) on the first chart is clearly bullish for stocks in the short term.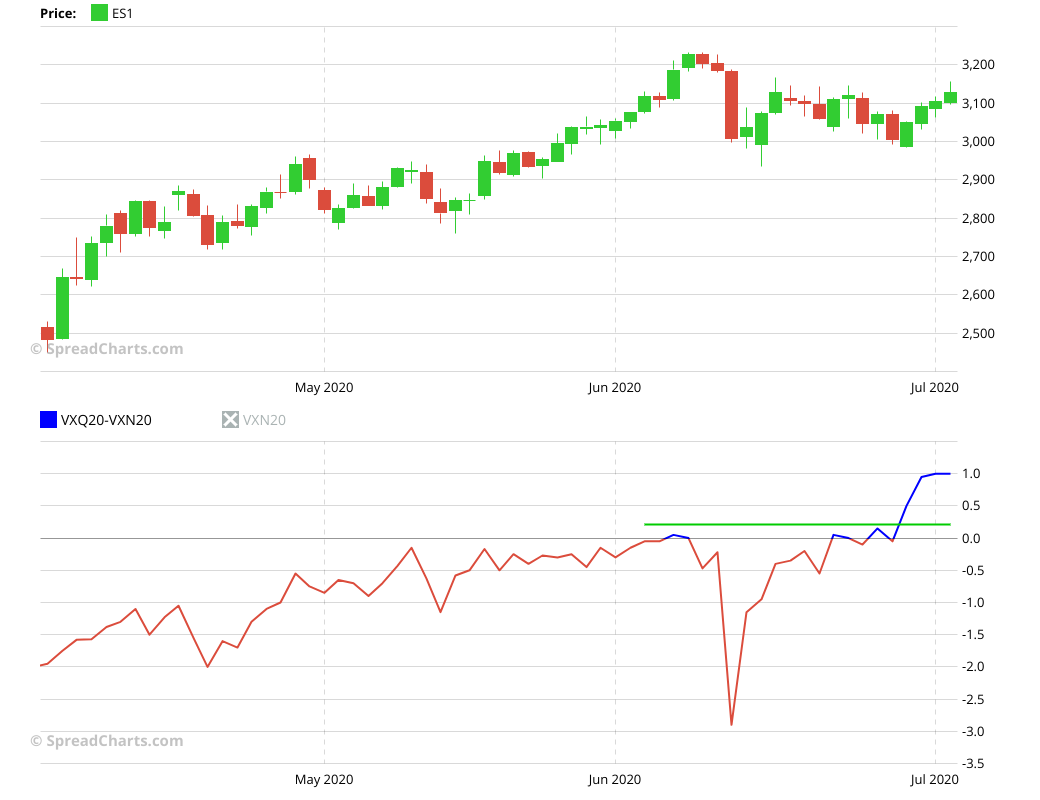 This has been confirmed by the breakout in copper as a procyclical base metal.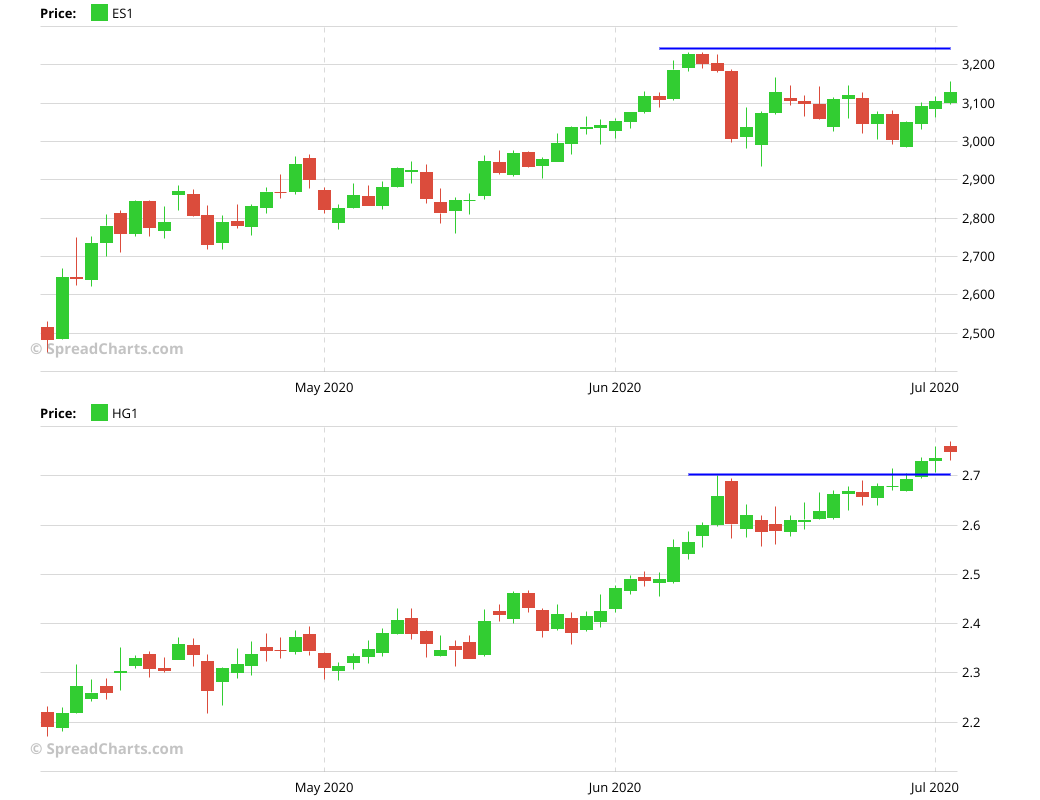 And here is another breakout, this time in the very important stocks/bonds ratio.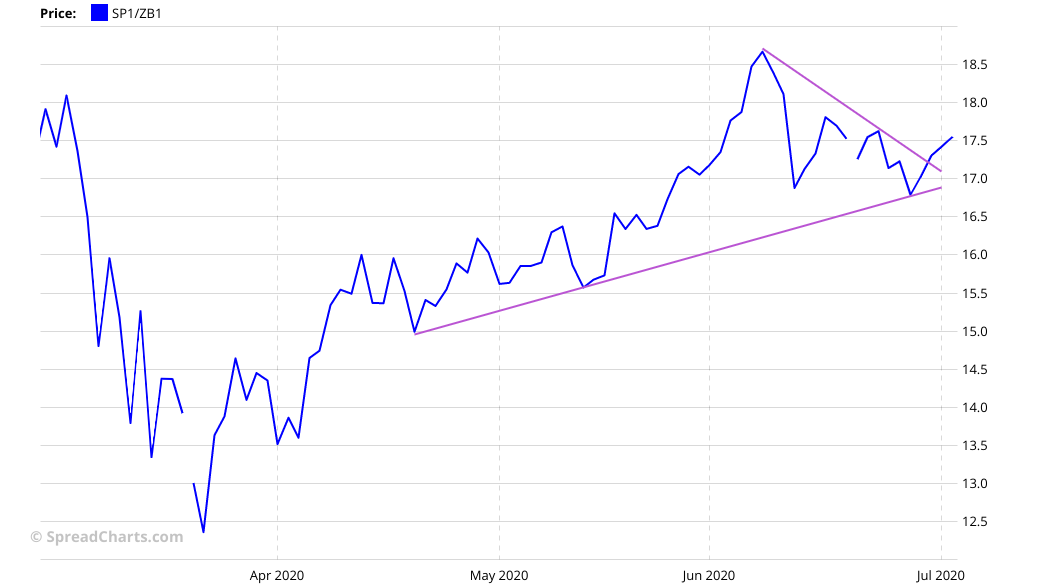 It seems to be clear…and yet it is not.
Let start with the ratio of high beta to low volatility stocks which expresses the willingness of investors to buy riskier stocks. It's been very reliable indicator of the shape of the stock market over the past months. And surprisingly, there is a strong divergence right now, suggesting an increasing aversion towards risk.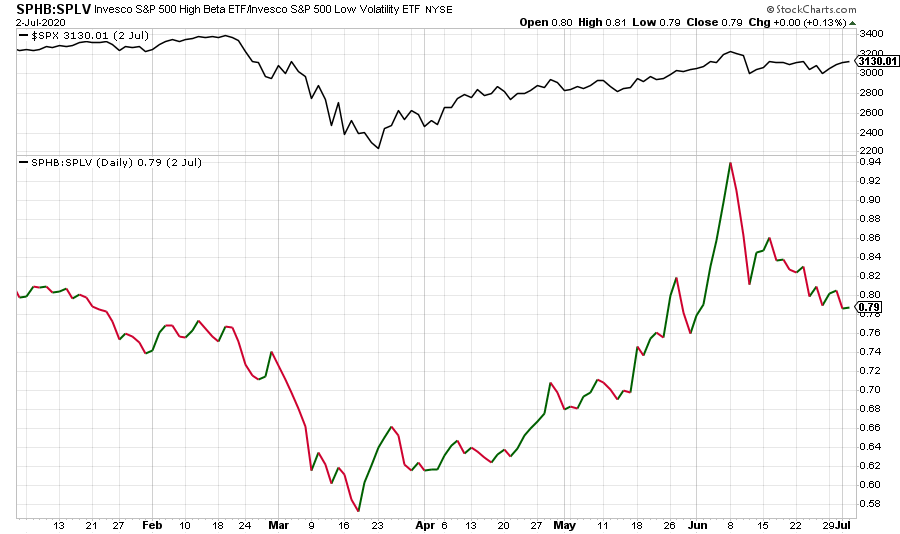 Then there is the rapidly worsening market breadth. Stock indices are held up by a low number of the largest companies.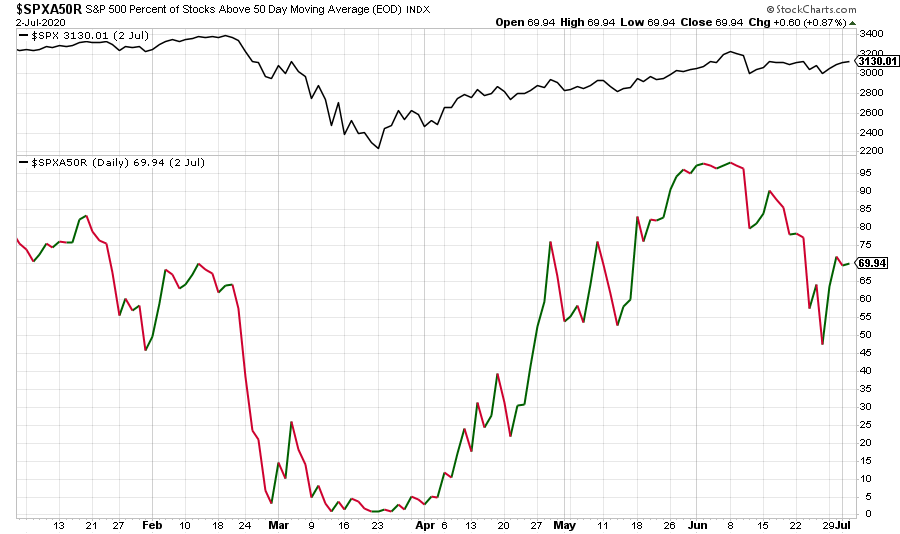 The high yield corporate bond market is not comforting either. There is a negative divergence with stocks since the beginning of June.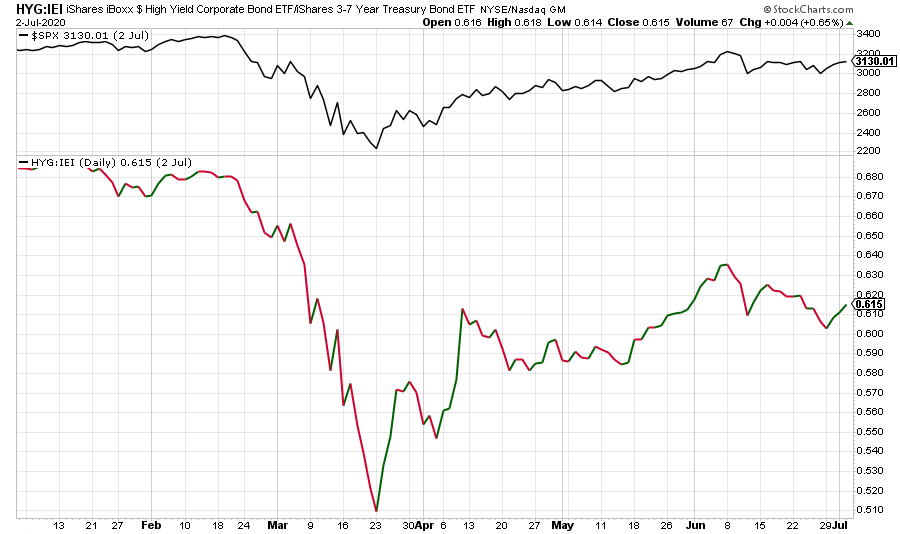 What does it mean? Which indicators are right and which are gonna fail? If you expect an easy answer, I will disappoint you. If it was clear, the markets would have taken that into account and discounted it in the price already.
Nevertheless, some information can be extracted from this data. If we stick to statistics and quantitative approach, we can assemble 3 scenarios of the short-term future and identify which one is the most probable.
However, the key fact is that this situation can lead to emergence of an interesting opportunity. It wouldn't be in stocks but in an entirely different market. It is gold, which is also showing conflicting signals, similar to stocks.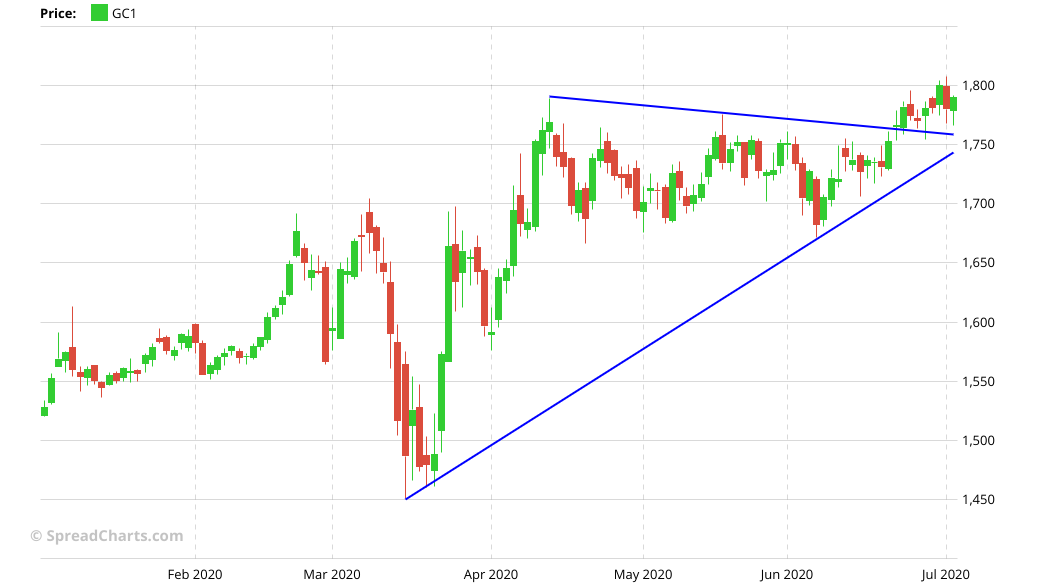 How to spot this opportunity? And which scenario in the stock market is the most likely? You'll find out in today's video analysis in the Research section of the SpreadCharts app.
Subscribe in the app, or on our website if you don't use the app yet.