Gold has reached the important support at $1680 we mentioned many times on the blog and in our premium research. Why is it important? Well, it's clear from the next chart.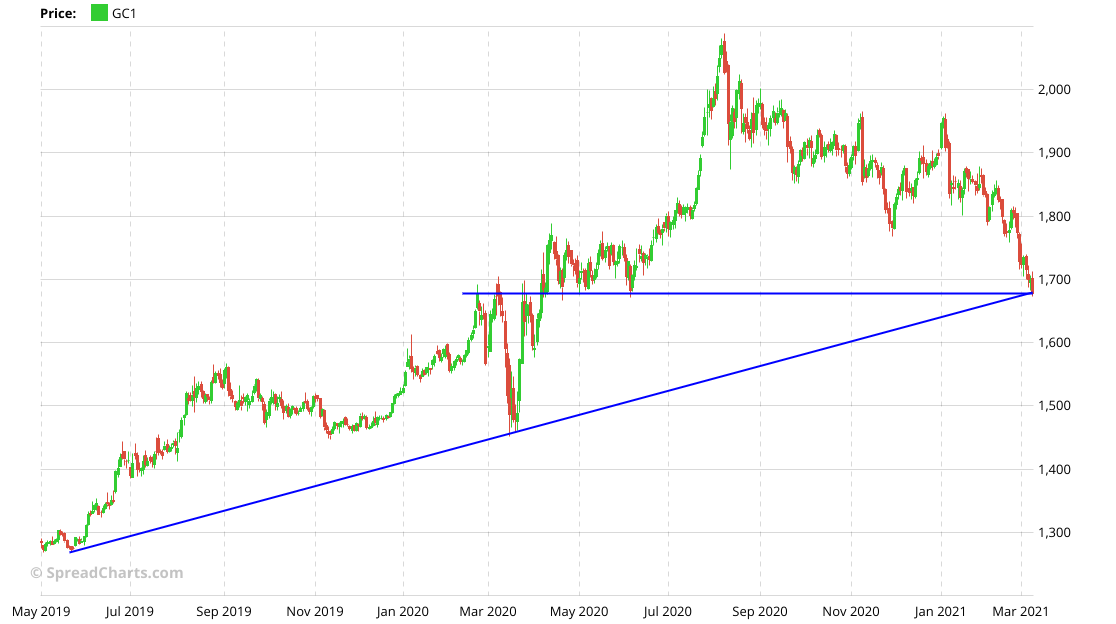 This technical picture alone would be enough to consider it an important level. But it gets even better when you realize it's currently sitting at the bottom of this channel.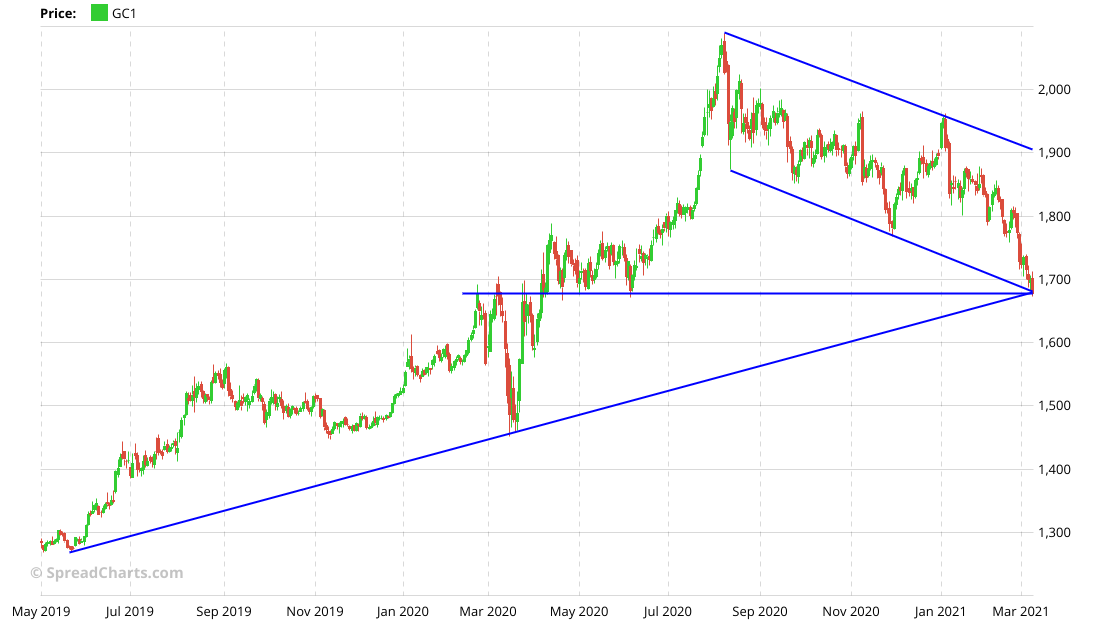 While $1680 is incredibly strong support, it doesn't guarantee the price has to react to it. Based on my experience, the things that are too obvious to everybody do not play out as expected.
However, in this case, we think there is a good chance the price will bounce off this level. The risk/reward might look appealing to many traders right now.
There are more reasons than just price action to support this thesis. First of all, the sentiment is finally approaching the oversold levels. It's not yet extremely oversold like we saw a few times between 2015 – 2020. But gold was in a bear market back then. Not it's in a bull market, and the sentiment doesn't have to reach such extreme levels.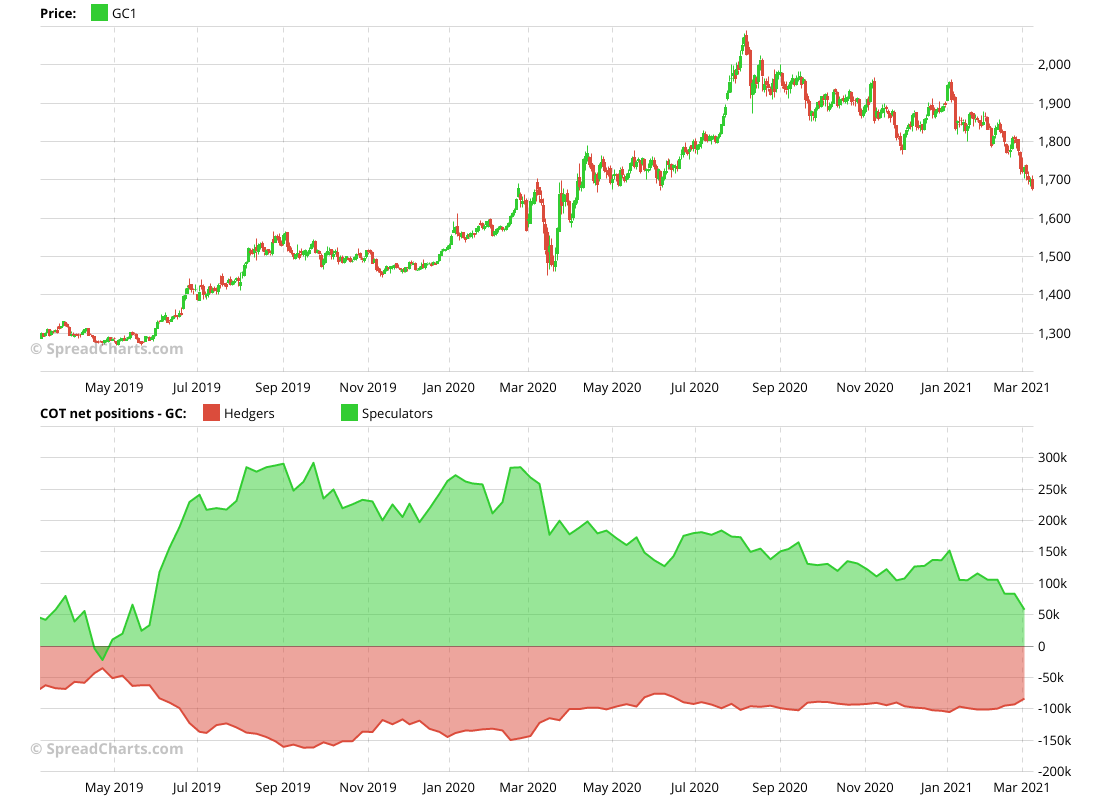 The most crucial factor is the Treasury market. It's unlike for gold to stop falling while longer-dated yields are surging with such a velocity. There is also some good news on this front. The bonds are still falling, but the pace is decelerating since the beginning of March.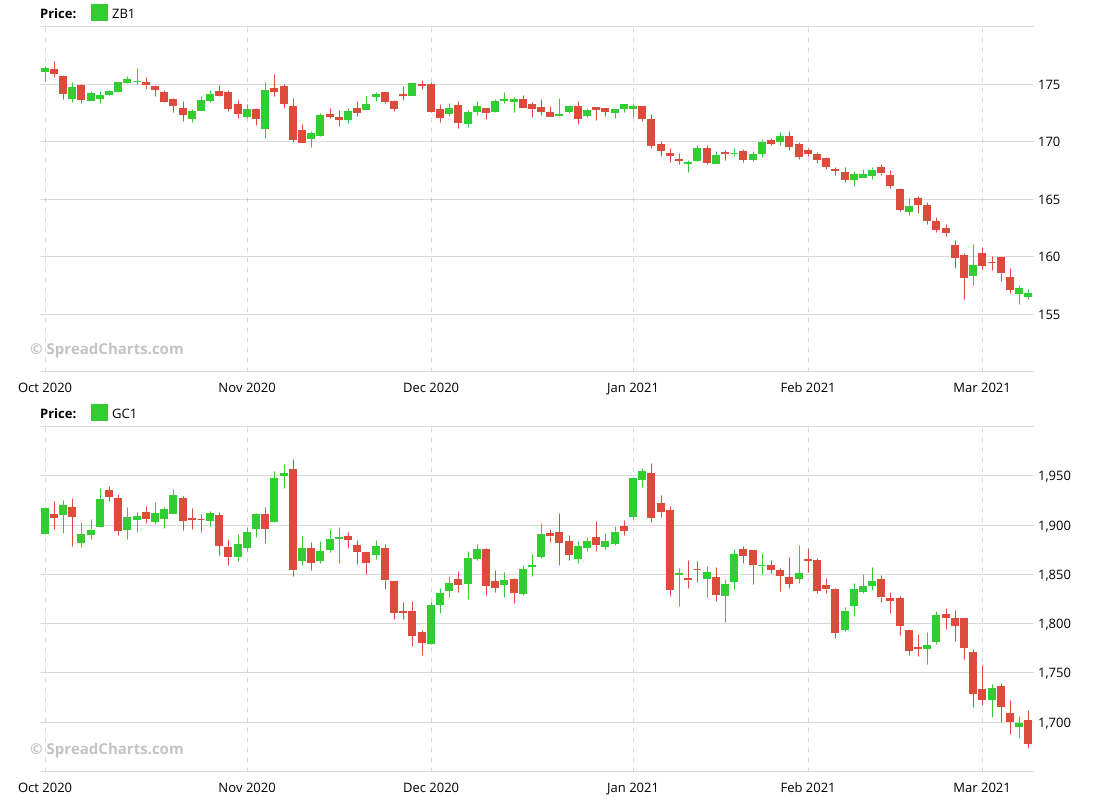 Last but not least, our AI model on SpreadCharts flashed a buy signal recently.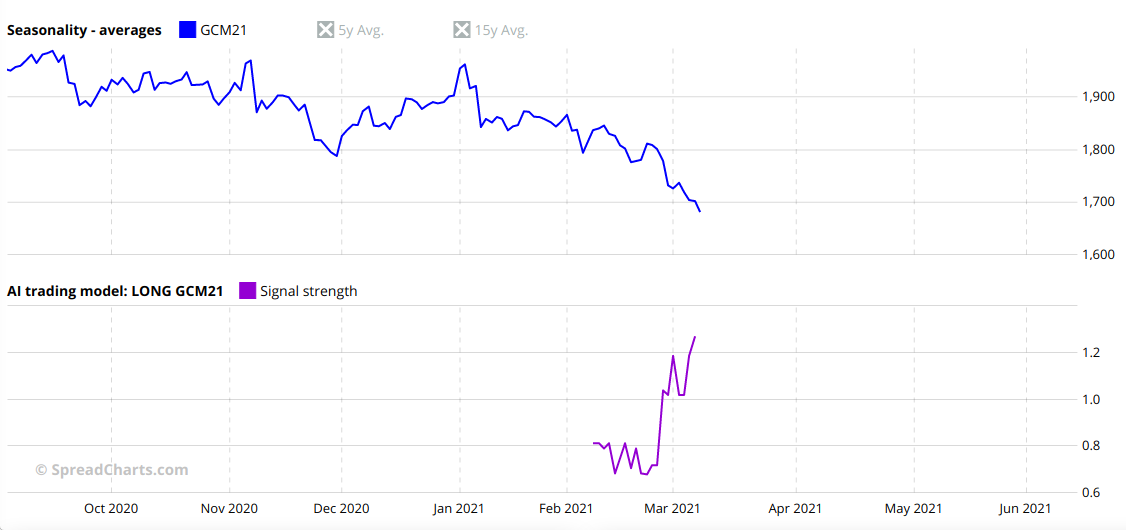 As you see, the data are aligned favorably to a tradeable bounce on gold. But is this THE low from which the price will resume its uptrend and never look back? It's certainly possible.
On the other hand, we would avoid making ultimate judgments here. Yields still have room for further upside. The 30-year can easily rise another 50bps before things start breaking down, and Fed is forced to act. We're not saying it will, but the possibility is real.
If this happens, gold would most likely visit the low $1500s and maybe briefly undershoot below. It's best visualized on the price distribution over the last two years. That would imply the final bottom somewhere in this cluster: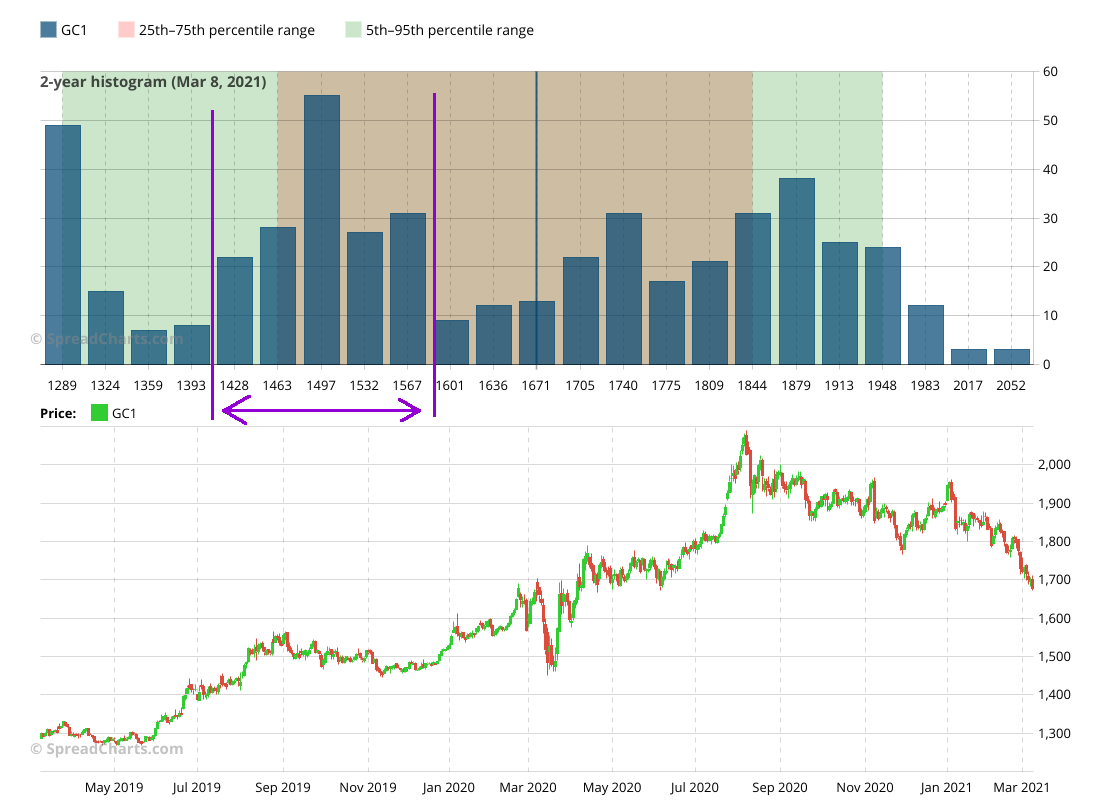 Surprisingly, the ultimate support can be more easily found on gold price in euros. It's the tall column around €1326.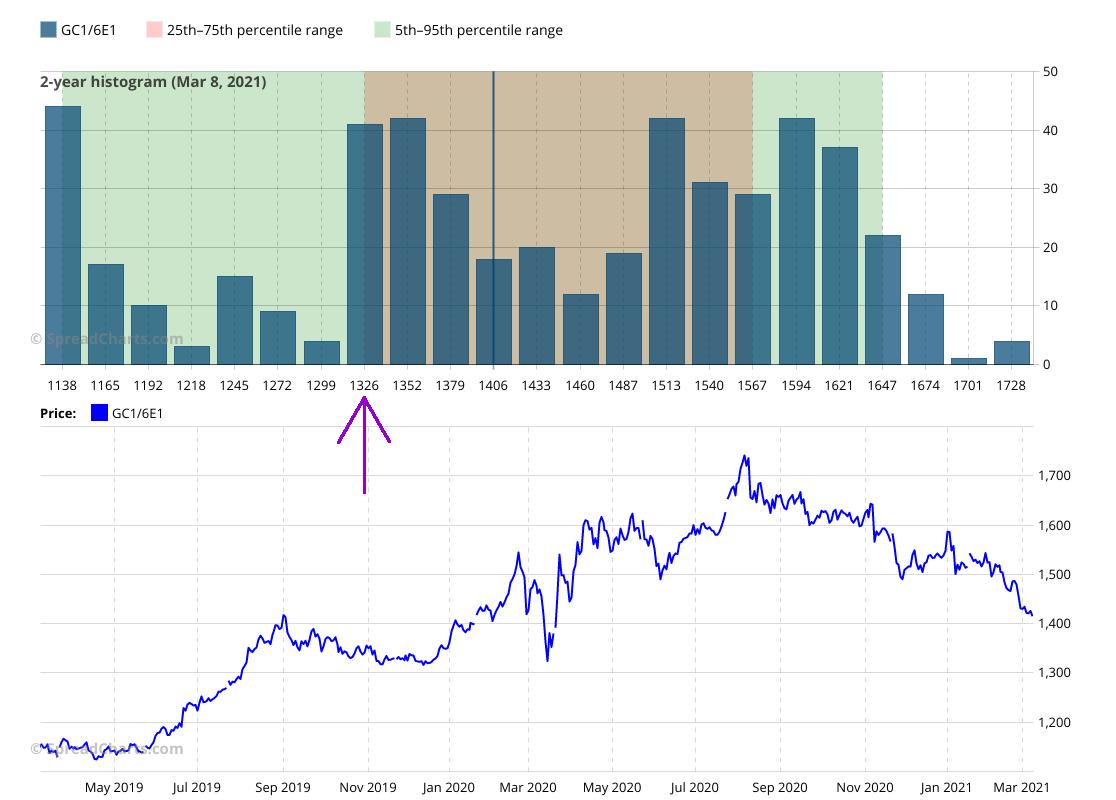 The conclusion is simple. This is a good long opportunity. Maybe it's the final low before the new all-time high. But this is something we will find out only in retrospect. The price can always make an excessive move lower. In any case, even such a move wouldn't violate the long-term uptrend. Don't forget gold is in a bull market, and the largest gains are probably still ahead of us.