Major upgrade released
New awesome tools, added functionality, corrected bugs and great improvement in speed and overall user experience.
5-year seasonality trade alerts
We've been working on this for few months. You'll no longer need to analyze seasonality manually. We have developed statistical algorithms and app.spreadcharts.com will deliver you the best upcoming commodity futures and spread trades based on historical seasonality. We didn't want to find just most profitable trades. Our complex algorithms also took volatility and liquidity into account. Therefore we found the best trades in commodities. Just look at few examples: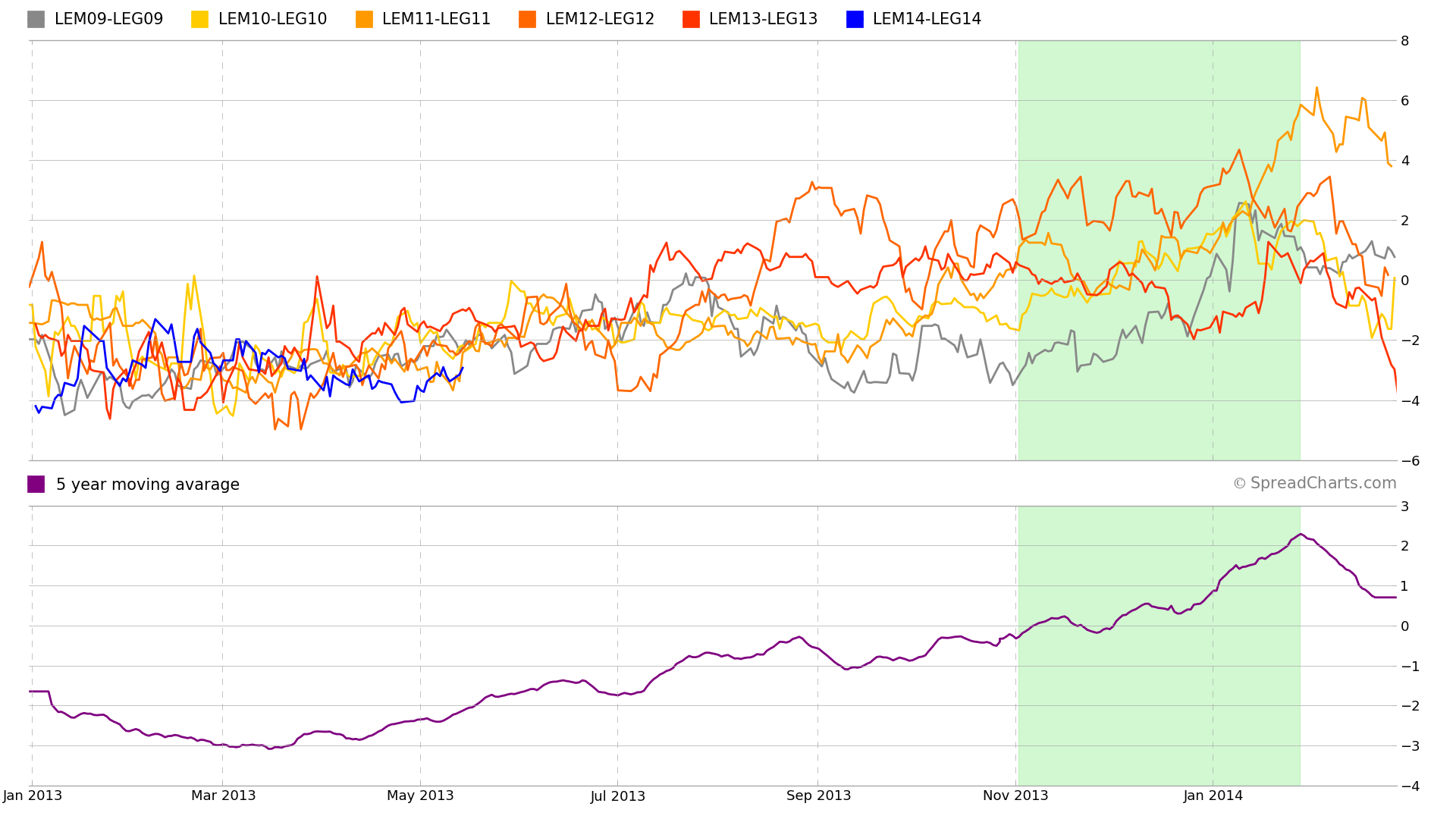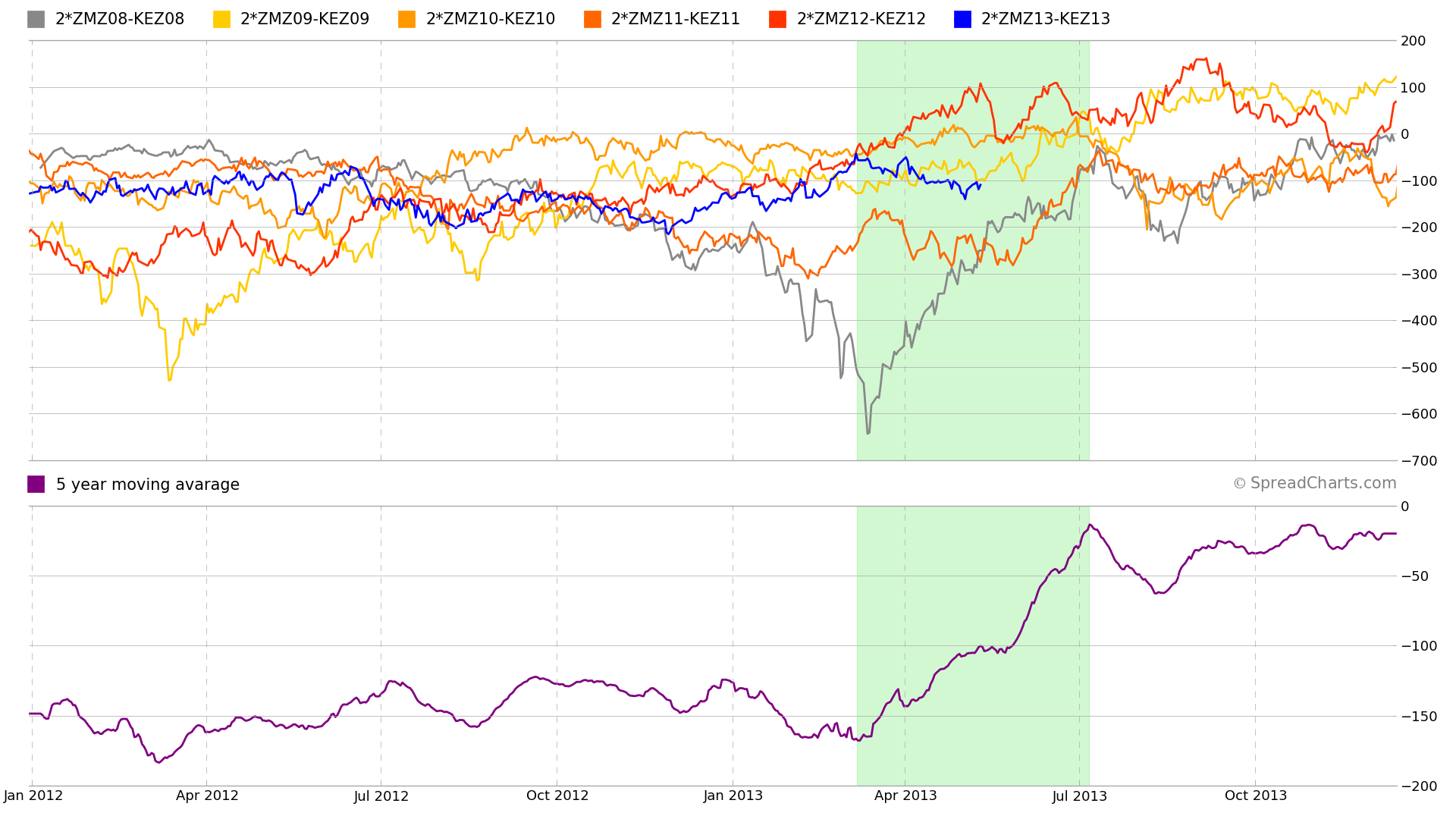 Even more intelligent input field
Our subscribers are already familiar with Spread Charts intelligent whisperer that show you available contracts ranked by the average volume in last 5 trading days.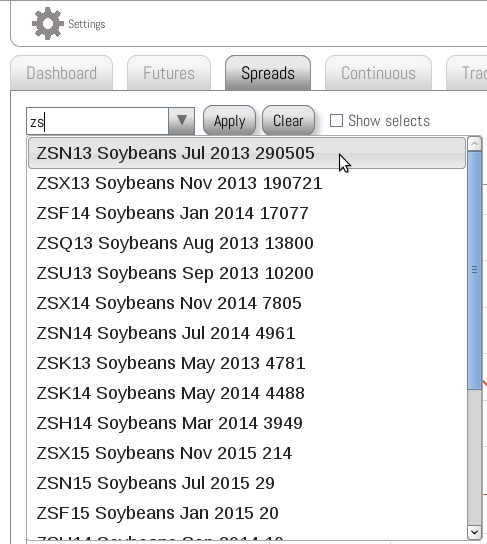 Today we added an arrow to the right side of the field. It shows options to quickly invert the spread or adjust expiration month or year.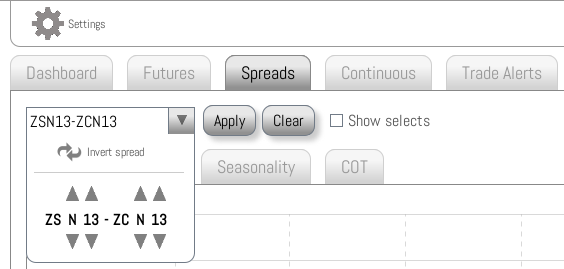 Dashboard changes
Our dashboard where you can pin charts you are following is one of the greatest features of Spread Charts.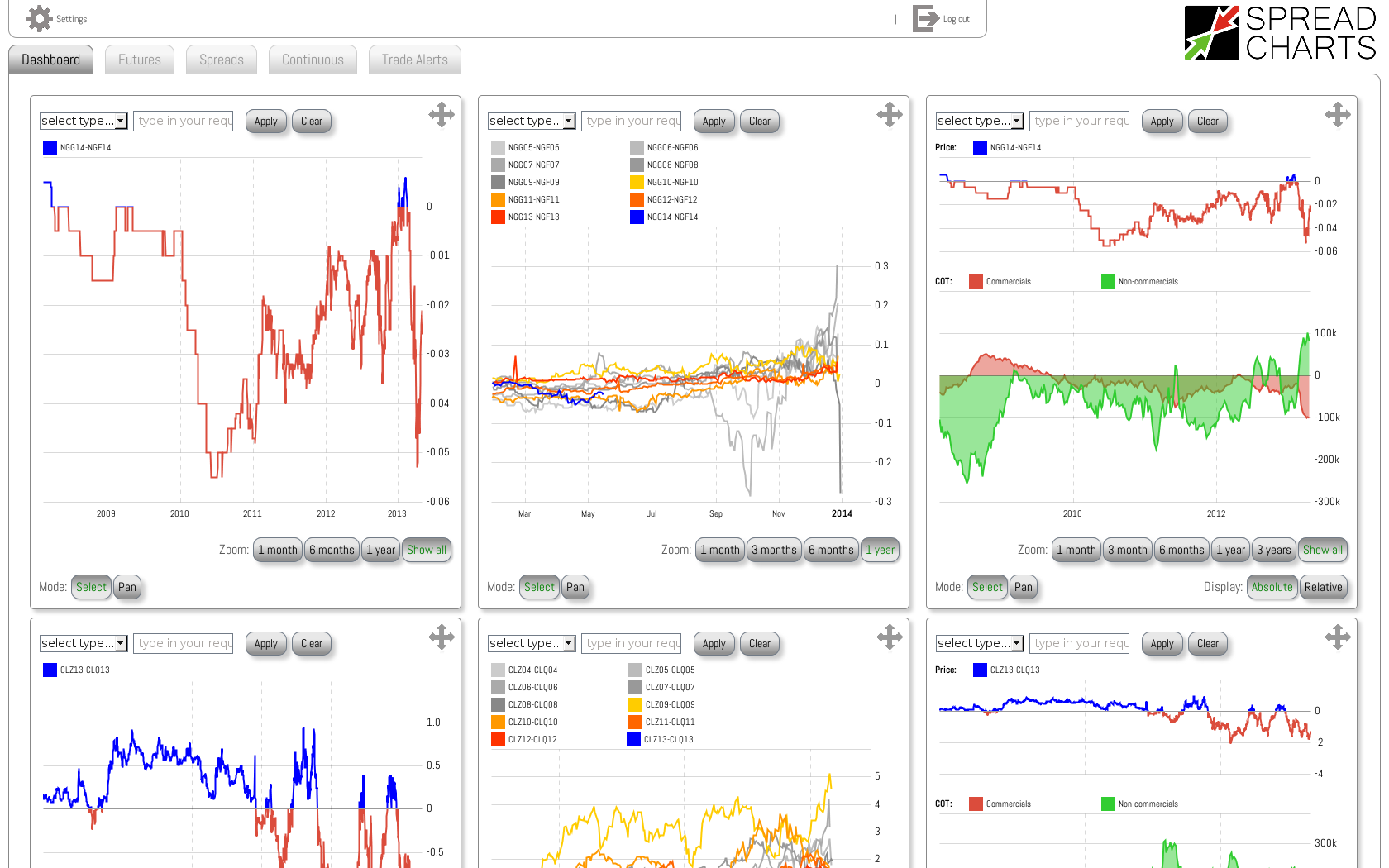 However some users were experiencing delays and overall bad performance when accessing it. We've made improvements but the problem remained for users with many charts pinned to dashboard. Notably for those with poor internet connection. So we decided the dashboard won't load entirely as before. Instead it will be loaded by rows manually. Therefore when you access dashboard only first row loads itself. "Show more" button will appear beneath it. After clicking on it one more row will load up. By repeating this procedure you can load entire dashboard without glitches or browser freezes.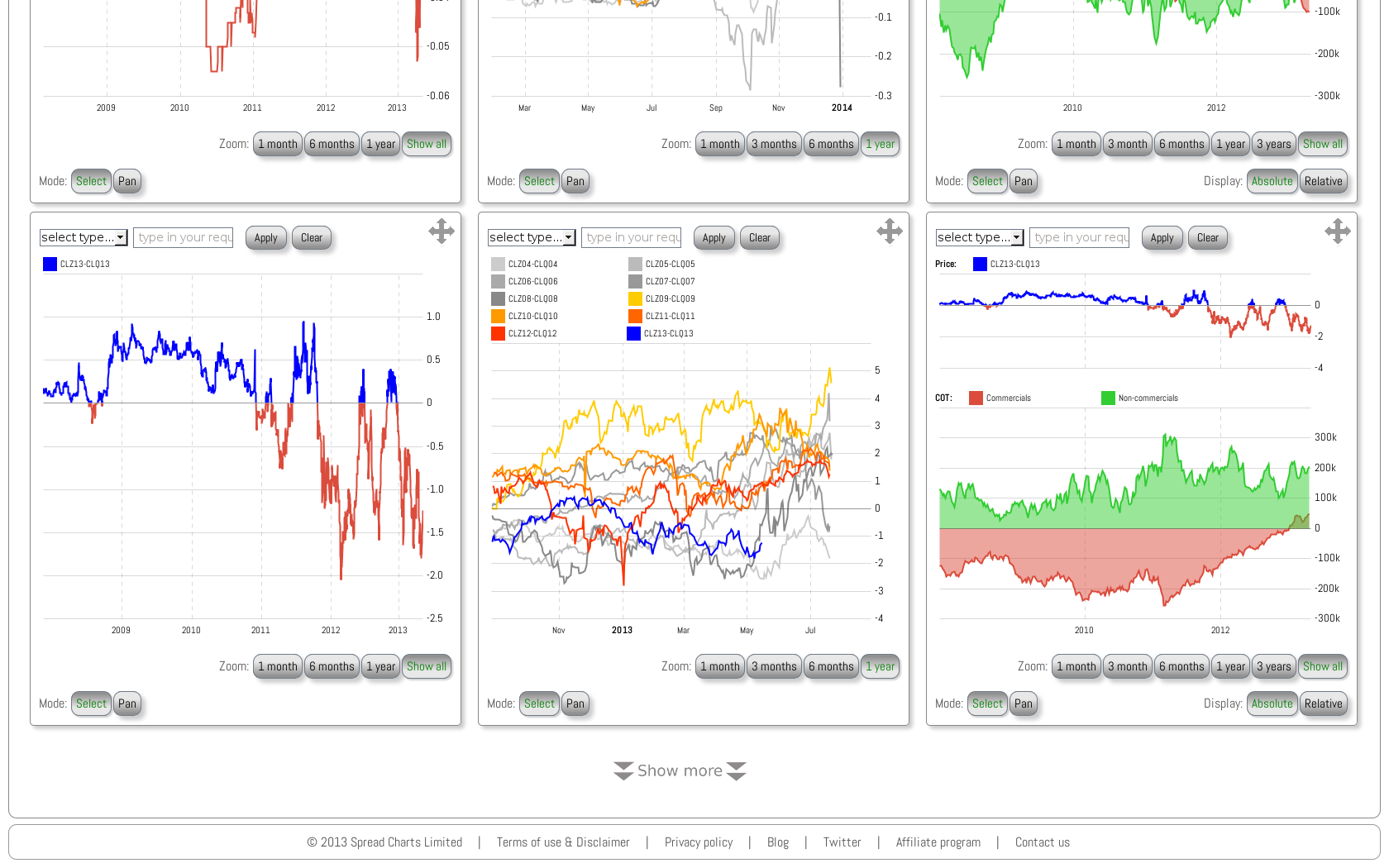 Speed improvement
Spread Charts app is running in cloud. This has many advantages such as no need to install anything or ability to access your app from nearly all devices and operating systems. However cloud apps are sensitive to loading speeds and performance issues. Response swiftness is a big priority for us. That's the reason why we made many refinements to both spreads and futures charts handling and loading. Speed improvement is astonishing and user experience with our app has reached a new level.
Go to app.spreadcharts.com and try it for yourself.
Tags: Seasonality