Our users in the past repeatedly requested this group of data. It took some time, but now we deliver. We are adding three soft commodities from Intercontinental Exchange Europe.
They are:
ICE White Sugar
ICE Robusta Coffee
ICE London Cocoa
You can find them in the SpreadCharts app under the Softs group.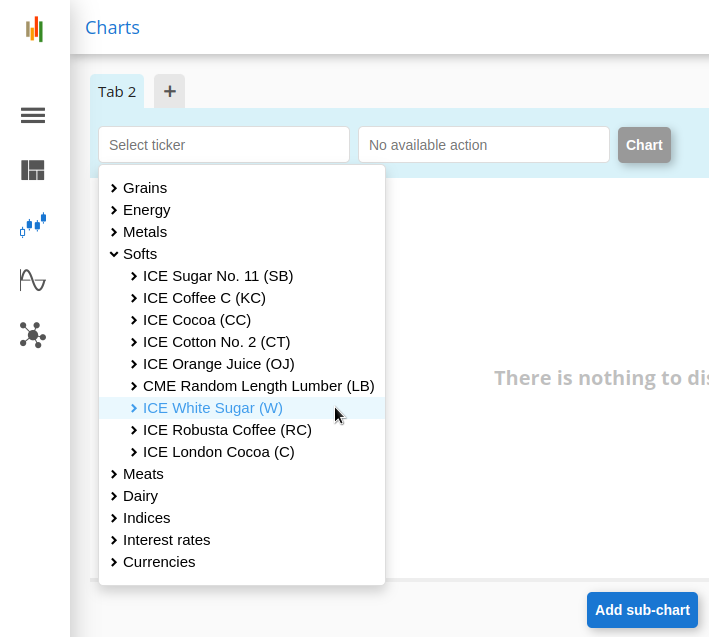 As I stated in our research many times, I don't know anything about softs. Therefore, I do not have any commentary for you. It's up to you to explore the data.
One thing I would like to highlight is that we have Commitments of Traders data for all these three commodities. And that's cool.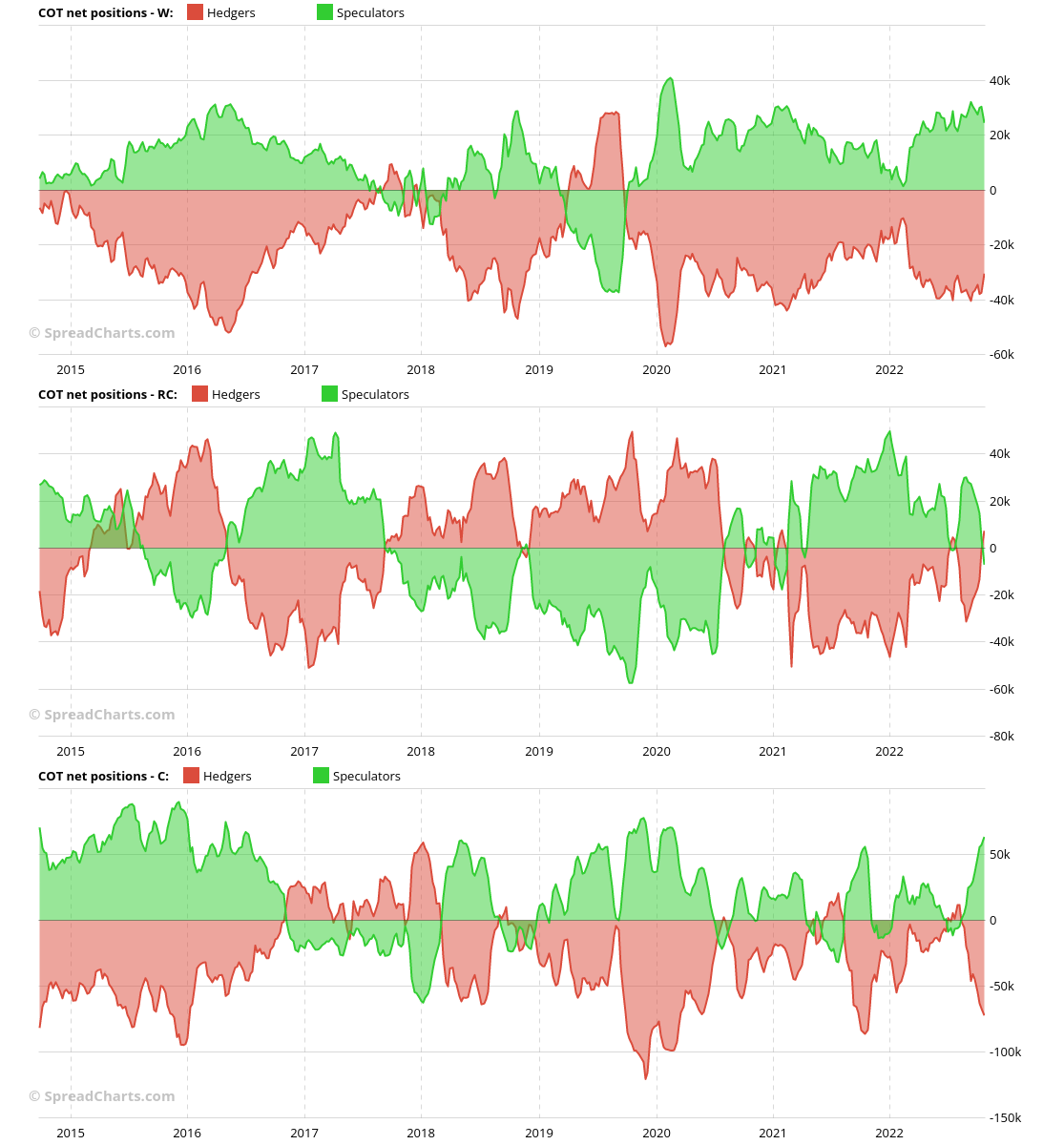 You can browse the new data right now in the SpreadCharts app, either in the free or the premium version. Just don't forget to fetch the new version using Ctrl+Shift+R.
Enjoy the new data, specifications are listed below.
---

Contract name
White Sugar

---

Exchange
ICE Europe

---

Ticker
W

---

Expiration months
H, K, Q, V, Z

---

Currency
USD

---

Contract size
50 tonnes

---

Point value
$50

---

Tick size / value
0.1 / $5

---

Settlement
Physical

---
---

Contract name
Robusta Coffee

---

Exchange
ICE Europe

---

Ticker
RC

---

Expiration months
F, H, K, N, U, X

---

Currency
USD

---

Contract size
10 tonnes

---

Point value
$10

---

Tick size / value
1 / $10

---

Settlement
Physical

---
---

Contract name
London Cocoa

---

Exchange
ICE Europe

---

Ticker
C

---

Expiration months
H, K, N, U, Z

---

Currency
GBP

---

Contract size
10 tonnes

---

Point value
£10

---

Tick size / value
1 / £10

---

Settlement
Physical

---