Seasonal trading signals launched!
After about a year of development, we're launching our new seasonal trading signals. The studies are based on our own algorithm, which was tweaked to find the best trades in the futures markets. Actual trades are sorted by the entry date. Each row contains the computed entry and exit date from the trade, average return on investment in the last 5 or 15 years, and the maximum drawdown during the respective period.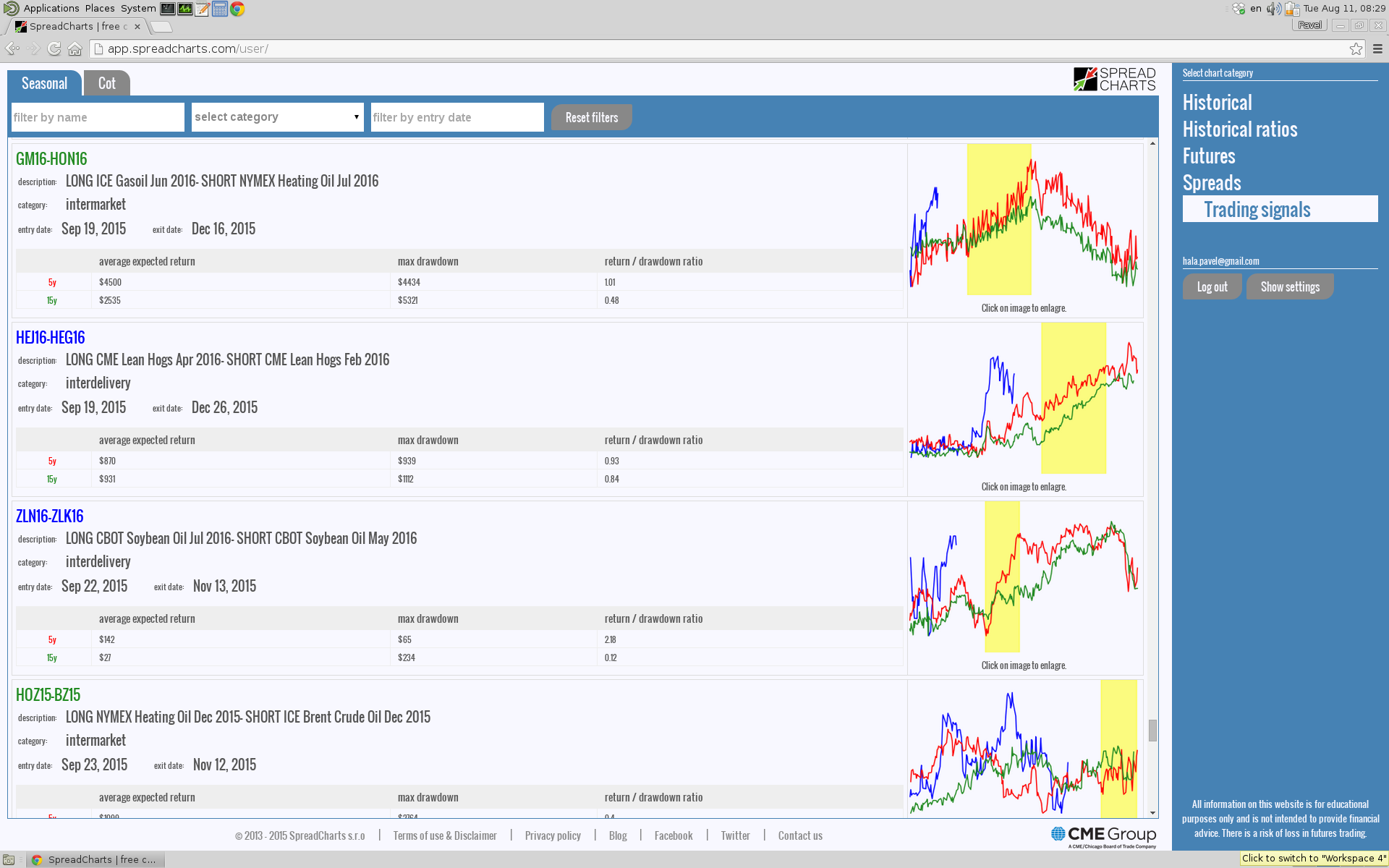 That's not all. There are a few cool features. First, when you click on the ticker of the spread or futures (e.g. HEJ16-HEG16), the app will open the "Seasonality" tab in the "Spreads" section and display the selected trade. You can analyze the trade and then click on "Trading signals" section to go back.
Another feature is enlarging the chart. When you click on an image of the chart on the right, the bigger interactive version of the chart rolls out below. You can use it to thoroughly analyze the expected movement of the spread or future.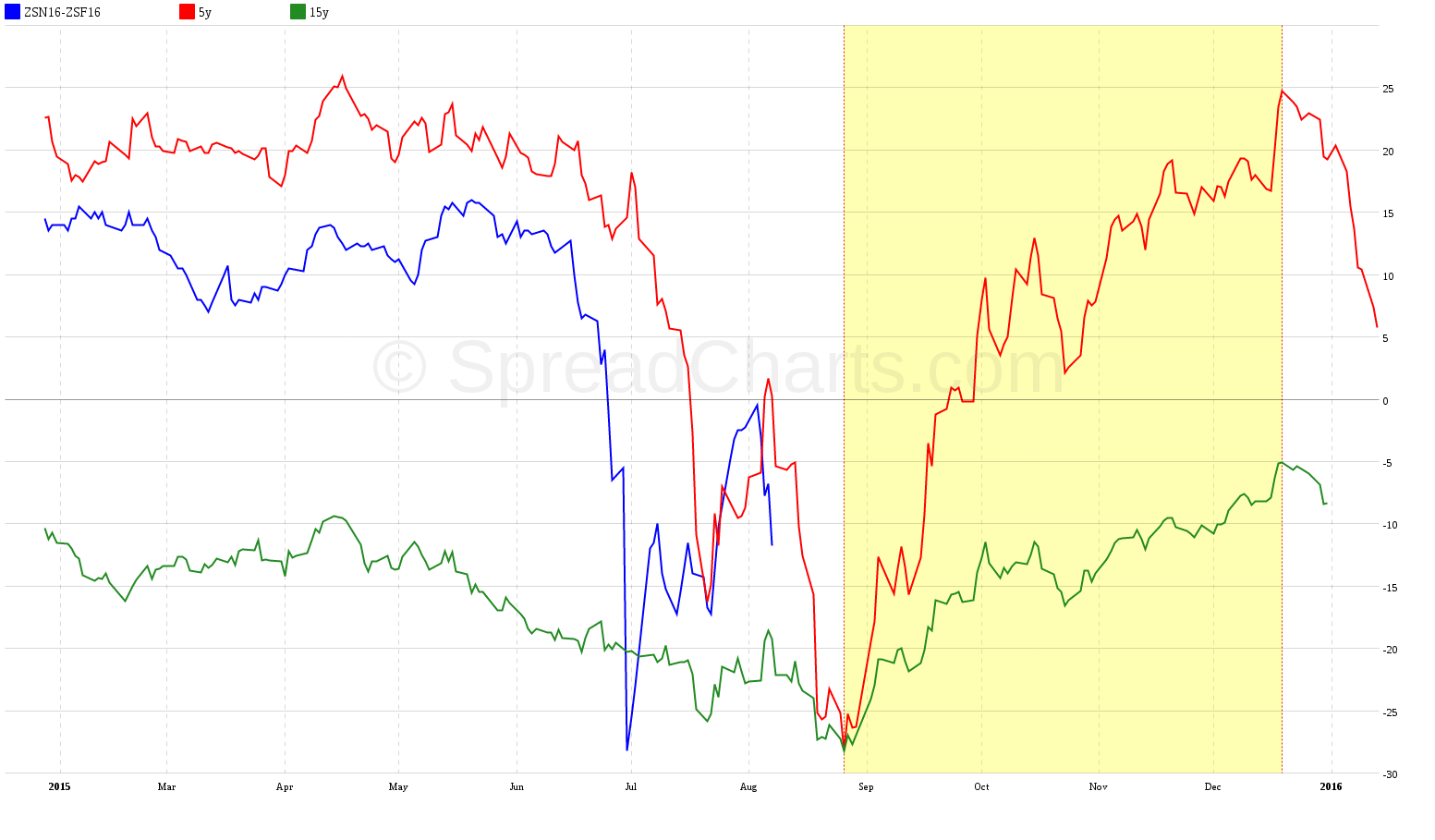 Every chart can be exported as a png image by clicking on the button below the chart and then saving the displayed image. We hope you enjoy these great new features in our app. The app remains free for personal use.
As with all of our other charts and studies, trading signals are intended for educational use only and we strongly discourage anyone from making a trading decision based on any chart or information on our website.
Tags: Seasonality