If you trade Lumber futures, you might have noticed that no new contracts have been added for some time. That's not a mistake. CME Group decided to discontinue the current contract and replace it with a new one.
The old Random Length Lumber Futures with the ticker LB is being replaced by new Lumber Futures with the ticker LBR.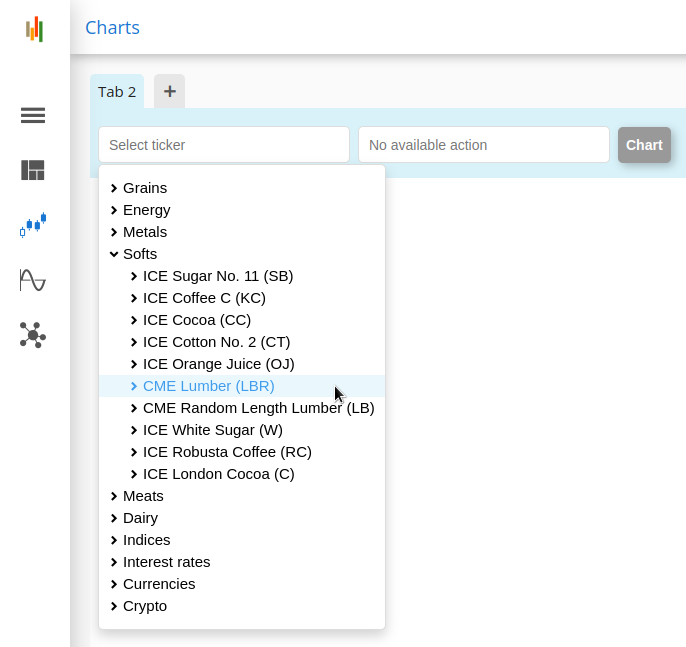 What was the motivation for this switch? Well, you can see it below. The fierce volatility of lumber prices and frequent limit up/down days over the past few years were most likely symptoms of thin liquidity.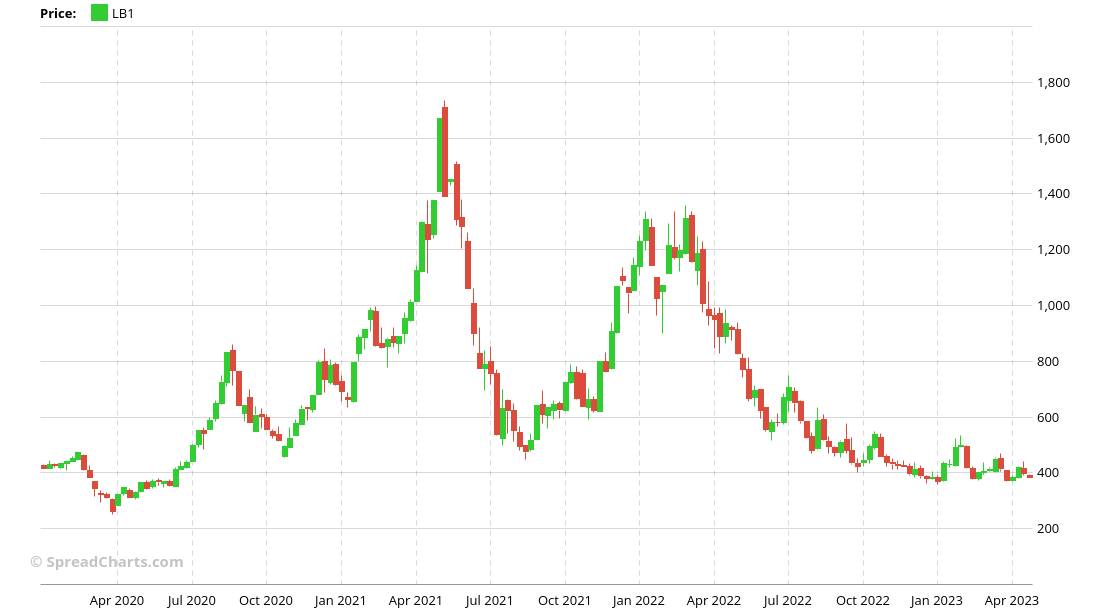 New lumber futures aim to improve liquidity by making the contract attractive to a wider range of people and companies dealing with lumber.
And the changes are not just cosmetic. The specifications of the new lumber contract are entirely different. Here are some notable changes:
The contract size has dropped by 75%, from 110,000 board feet to 27,500 board feet. This corresponds to a difference between a railcar and a truckload.
The delivery point has been moved from Canada to Chicago.
A wider range of timber species is now allowed to be deliverable.
These changes are significant, and they should help attract interest from sawmills, home builders, and other participants.
Moreover, the smaller contract size is a benefit to speculators. And don't be mistaken, the exchange needs them too, in order to improve liquidity and make trading smoother for commercial users of lumber. We explained this relationship in our Commodity trading workshop.
Here is a comparison of the same move of around 150 points for the old and new contracts.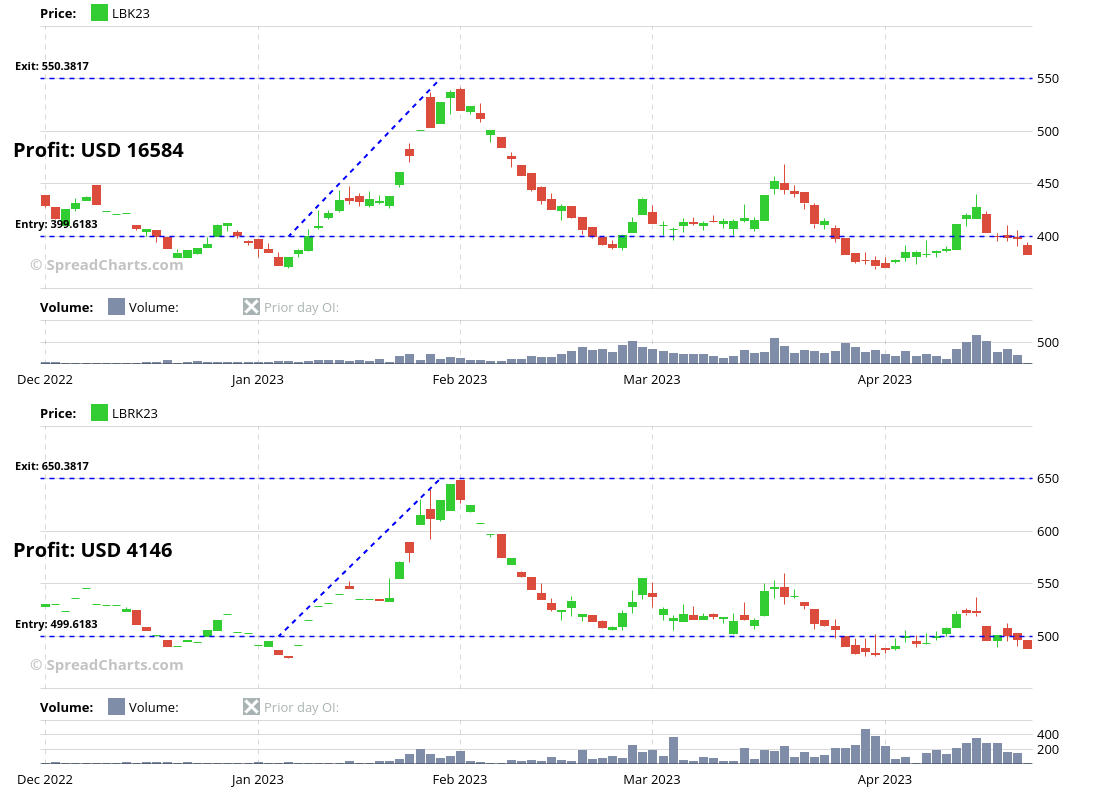 If liquidity truly improves and volatility declines to more manageable levels similar to the previous decade, the new lumber futures might become suitable for non-institutional traders as well.
We will know more after trading moves entirely to the new contract. And of course, luring new commercial hedgers and users also takes time. For now, the old contract remains more liquid than the new one.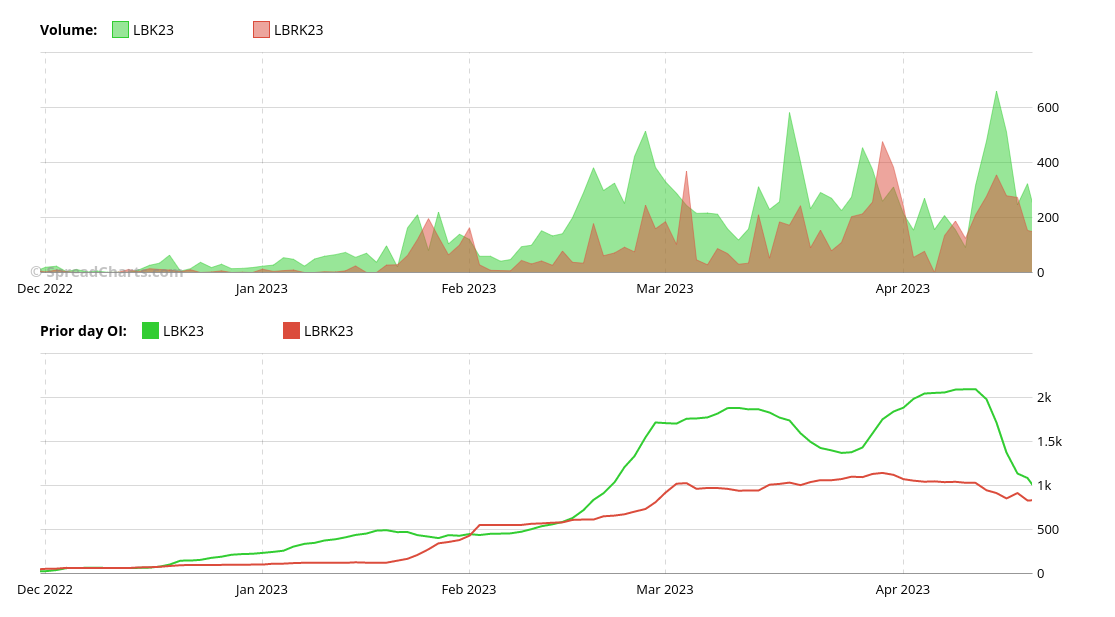 So keep an eye on the new lumber futures. We're attaching the contract specifications below.
---

Contract name
CME Lumber

---

Exchange
CME

---

Ticker
LBR

---

Expiration months
F, H, K, N, U, X

---

Currency
USD

---

Contract size
27 500 board feet

---

Point value
$27.5

---

Tick size / value
0.5 / $13.75

---

Settlement
Physical

---