Two weeks ago, my Bayesian model for the stock market flashed a strong buy signal. At the same time, my own personal opinion was that stocks would go even lower in the short term.
But when it comes to trading, I strictly follow the data, not my opinions. And that turned out to be the right thing to do, as my model managed to pick the exact bottom. The S&P 500 surged by 10% since then in just two weeks. It's been definitely the most ferocious rally this year.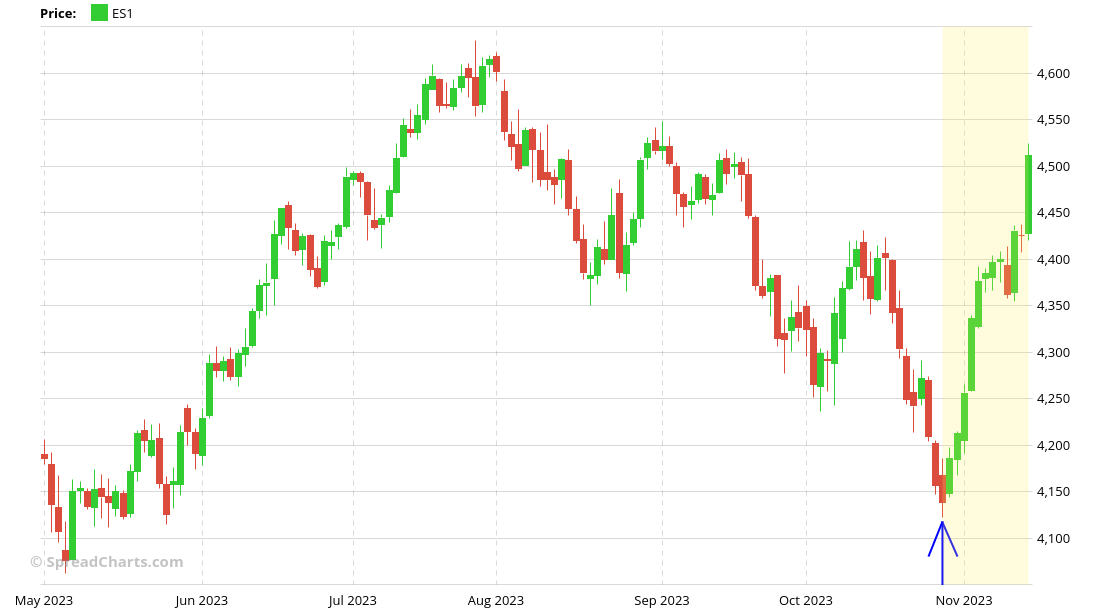 And of course, you did not miss the rally either, as we informed the premium users of SpreadCharts about the buy signal right at the time. We're releasing the original video for everyone to see as proof below. Our research continues to print money.
Get on board if you don't want to miss such an opportunity next time.
I also disclosed my personal actions in the video. I bought positions in ETFs for Emerging Markets and Brazil. Although I have no obligation to do so, I consider it fair to disclose that I closed both positions yesterday. My model was at a weak sell signal on yesterday's close, which does not necessarily mean the market has to sell off immediately. But while the stock market can rise even further, the risk/reward is no longer there. Considering the sizable profit I made in such a short amount of time (much faster than I expected), I weighed the odds and decided to close both positions. I'm now fully back in T-Bills.
This is in no way a recommendation, just a disclosure for maximum transparency. If you attempt to copy someone else's trading, I can guarantee that you will eventually lose money.